Bunnings Trade
Deals On Trade Products, Commercial Pricing & Special Offers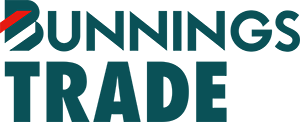 Bunnings Trade offers a wide range of offers on commercial products, tailored pricing and quick, easy and flexible fulfilment.
They've also got your school covered getting back to business with bulk quantities of the cleaning and protection products you need - as well as joinery, storage, tools, doors, safety equipment, gardening and a whole lot more from the brands you know and trust.
Member benefit:
Bunnings PowerPass is a free commercial account designed to make life easier for schools, giving you access to exclusive pricing through the ASCA pricelist 

This entitles you to exclusive pricing across 12,000 products on top of their standard PowerPass discount - just for being an ASCA member. Some product offers are even more competitive than the standard PowerPass pricing!
*Bunnings has an SOA with the Department of Education in Queensland and ASCA and Bunnings recommend that schools should use this facility.
Contact:
Tel: 1800 816 224 or 0400 889 054
Email: ASCApowerpass@bunnings.com.au