Enquiry Tracker
A simple tool that delivers critical insights to forecasting & analysis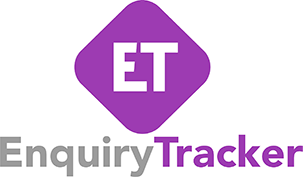 Enquiry Tracker is a web-based solution that that allows schools to track, capture and manage enquiries in one centralised platform.
Whether it's a future enrolment enquiry; an attendee at a School Tour or Open Day; a Personal Tour; or Prospectus request – Enquiry Tracker integrates it all.
Their philosophy is centred around the following pillars:
Make it easy to collect data - Enquiry Tracker designed their instant webforms to collect vital family information for open days, tours, or a prospectus request. These forms are ready to go out of the box; whether it be an Event Registration or a Prospectus Request and are designed to save hundreds of hours on manual data entry so staff can focus on what matters

Manage events with ease - It is important to collect data and know the details. Whether it be a high-volume attendance at School Tours, Open Days  or Virtual Tours, Enquiry Tracker wanted to make it easy to register families online and use tablets for rapid check-in

Powerful insights & analytics - They also added a reporting and analytics module that was designed by education experts.  As a result, it is focused on real-time critical analytics and insights to monitor progress. From demographics and event performance to geographic data and the ever-important feeder school information, Enquiry Tracker provides powerful data that instantly presents critical information.
Member benefit: 
ASCA member schools receive a 10% discount on their establishment fee. 
Contact:
Damien Cairns: 
Tel: 0424 157 834
Email: damien@enquirytracker.net
Web: enquirytracker.net