The ASCA Board is responsible for ASCA's governance and strategy and represents the members. The board has broad experience in school senior management with members selected from principals, retired principals and current school business managers.
Raymond Wilkinso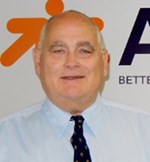 n
B Com, LLB (Hons), Dip.Ed, Dip.FS (FP), FACE
Ray Wilkinson is the Chairman of the ASCA Board of Directors. Ray has enjoyed a distinguished career in the education sector where he was Principal of a government secondary college in the metropolitan area for eight years.
Following a successful career as a principal, Ray was appointed to the Merit Protection Boards as the full-time Education Department nominee. The Merit Protection Boards is an independent statutory body established to hear grievances; appeals and reviews from employees of the Department of Education and Early Childhood Development (Victoria).
Ray has been a Director of ASCA since 1989.
Kate Long

B. Sc., Dip. Ed.
Kate Long is the Deputy Chair of ASCA and has been a director since 2004. Kate was a principal in two metropolitan government secondary schools for a total of 14 years. Over her career she has worked in schools in the Western, Northern and Eastern suburbs.
She also serves as a Board Deputy Chair with Kildonan Uniting Care and until recently was the Board Deputy Chair on the State School's Relief Board.
Rhonda Warburton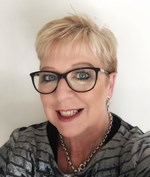 Dip. Bus. Admin., Grad. Dip. Ed. Admin
Rhonda Warburton was appointed to the ASCA Board in 2011.
Rhonda is the Business Manager for Oakwood School and Flexible Learning Network. Oakwood Flexible Learning Network caters for students who have disengaged from school. Previously she was Business Manager at Carrum Downs Secondary College, South Oakleigh College and Ardoch College where she has served a total of 24 years.
Rhonda has extensive experience in the management of budgets, asset management, procurement, facilities and business management, OH&S and HR. Rhonda has also been a nominee of the Minister of Education on the Merit Protection Boards since 1996.
Simon Reid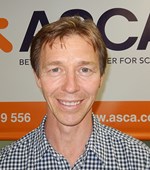 EMBA, University of Melbourne
Simon Reid is currently the Principal of Freshwater Bay Primary School in WA. With more than 20 years' experience in a senior role in the education industry, Simon's knowledge is extremely beneficial to the Board.
Simon's education background includes principal positions with Caladenia Primary School (WA), East Maddington Primary School (WA), South Newman Primary School, Mullewa District High School (WA) and Oombulgurri Remote Community School (WA).
Nathan Chisholm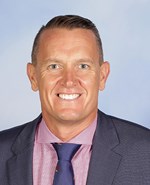 B.Ed; M.Ed.
Nathan was appointed to the Board in 2015 and brings deep leadership experience to the group. Nathan is currently the Principal of Prahran High School: a positive, successful and proud Victorian state school. Prior to this appointment, Nathan led a merged P-9 College out of a very difficult period, creating a bright future for that community once again.
Nathan is also a part-time member of the Victorian Merit Protection Board and is highly engaged with the DET in Victoria. Nathan's commitment to student-centred school leadership, ability to lead cultural change and understanding of effective governance are valuable to our Board.
Mark Glover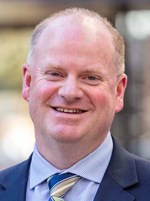 Mark currently holds the position of Director of Business at Trinity Grammar School in Kew, Victoria. He has worked in both Catholic and Independent Schools for over 20 years including at Strathcona Baptist Girls Grammar School in Canterbury and Genazzano FCJ College in Kew. He holds responsibilities across all non-academic areas of the School.
He is a past-President and Life member of CEBA (Catholic Education Business Administrators Inc.), served on many state-wide Catholic Education committees and panels, and currently serves as a National Director of ASBA Ltd (Australian School Bursars Association) and is the former ASBA Victoria State President.
Michael Phillips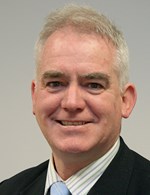 B.Ec, Dip. Ed, FACEL, OAM
Michael Phillips was appointed to the Board in August 2017. He is formerly the Principal of Ringwood Secondary College and has extensive experience at this level for nearly 25 years. Michael has served as an active member of a number of boards in the education sector and also leads a Registered Training Organisation (RTO) – Ringwood Training, that offers specialist training in the VET sector.
Michael is a member of the Expert Principals Advisory Group, Schools' Finance and Resource Branch (Department of Education and Training). Michael's leadership ability has been recognised with a number of leadership awards including the Victorian Outstanding School Leadership Award. He is a recipient of the Medal of the Order of Australia.
Hilary Bland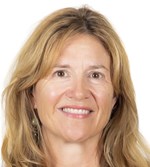 DipT, MEd, FACEL
Hilary is currently the Principal of The Victorian College of The Arts Secondary School. She has been a member of the Victorian Principal class since 2004.
Before her work at VCASS Hillary has had a range of teaching and leadership roles in schools in Sydney, London and Melbourne. Hilary is involved in the Melbourne and Southbank arts precinct and is committed to student wellbeing and arts education.