Sports Excellence Scholarship Fund
A Message From the Sports Excellence Scholarship Fund:
The Sports Excellence Scholarship Fund (SESF) was established from witnessing too many students miss out on national and international sporting opportunities due to being from low socio-economic backgrounds.
The fund began supporting Victorian students in 2012 and, in 2022, launched nationally, providing support to young athletes across every state and territory.
The purpose of the SESF is to deliver a scholarship program that provides:
Financial support for students from low- socio-economic, Indigenous, rural, or regional backgrounds, with scholarships of $1,000 each.
Ongoing mentoring guidance from former scholarship holders and SESF ambassadors
Alumni education through an online Masterclass series to support SESF athletes and school students.
In 2022, the SESF awarded 145 scholarships to deserving students nationwide.
However, the number of applications submitted greatly outweighed the number of scholarships available.
With applicant numbers expected to increase in 2023, the SESF continues to seek support from schools and partners to provide support to even more deserving athletes.
This year, the SESF is asking schools to support the SESF by running a Gold Coin Donation Day at their school. Every dollar raised from the student dress-up will go directly to helping a student-athlete in need. To find out how to run a day at your school, visit Gold Coin Flyer (sesf.org.au)
Thanks to the partnership between ASCA and the SESF, together, we have supported over 100 athletes with scholarships. As a member of ASCA, you have helped make a meaningful impact on the lives of these young people.
To learn more about the SESF please visit www.sesf.org.au or contact Nick Mooney nickm@sesf.org.au or 0419 838 291
Meet Dakota
Dakota, aged 11 is an ASCA x SESF scholarship recipient and a rising star in BMX racing.
Dakota's Mum, Kasey further shared how much it meant receiving an ASCA x SESF scholarship.
"We thank the assistance of the SESF and their partners to get to the BMX Nationals Round 3 held in Brisbane. It was such a fantastic opportunity for Dakota to keep chasing her goals and represent her state against the best of Australia. Making the top 10 Nationally we can't wait to see her progression and hoping to make the next round of Nationals in a few months.
This has been such a tremendous stepping stone for her in believing in herself and for girls in these sports that are now recognized."
Thank you so very much you have no idea how much it means to her!"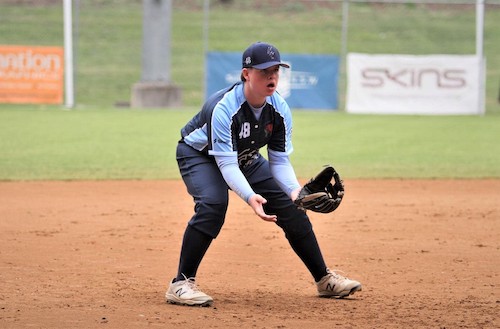 Cameron, NSW, Softball
"Thank you to the SESF sponsors and committee for the financial support you have given us to help get my son Cameron to Nationals. 
The Sports Excellence Scholarship Fund scholarship has taken much of the financial pressure off me and my family and for that I am very grateful."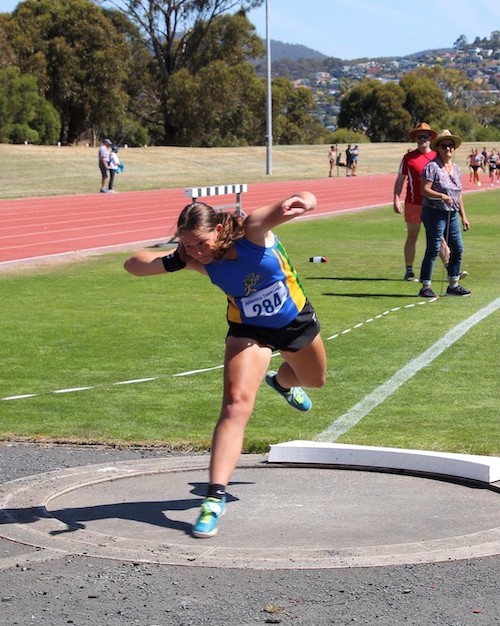 Natalia, TAS, Athletics
The financial assistance of the scholarship enabled me to participate at the Australian Track and Field Championships in Sydney giving me the opportunity to compete against the best shotput and discus throwers in the country. It also helped alleviate some of the financial burden on my mum – my greatest supporter.
Thank you very much for choosing me as a scholarship recipient.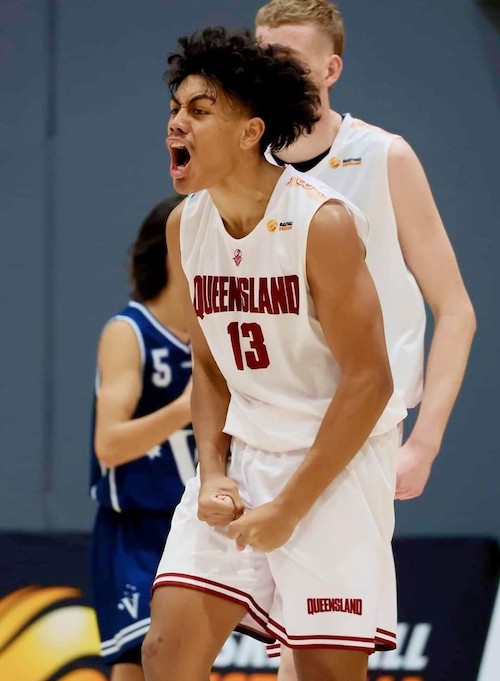 Roman, QLD, Basketball
"As one of the youngest athletes to attend camp his has blessed to make it this far. Roman could not have achieved this without support.
We thank SESF and partners for assisting Roman on his sporting journey where dreams can become reality".