A Message From The Smith Family: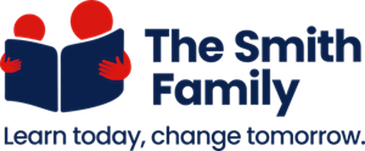 In our new Five-Year Strategy, we've set a bold ambition to deepen our impact and broaden our reach, to help thousands more young Australians overcome educational inequality caused by poverty.
We've set the bar high – because the need is great. We know this because the data tells us that poverty continues to be a persistent problem here in Australia. More than a million young Australians are living in poverty today, and face significant barriers to achieving at school and beyond.​
We also know this because we listen to our community. ​
As part of developing our Five-Year Strategy, we undertook in-depth analysis to better understand the population of children and young people living in poverty, to determine where The Smith Family was best placed to help.​
Over five years to 2027, we will deepen our impact and empower thousands more young Australians in need to create better futures for themselves. ​
We will enable our ambition through personalised, evidence-based practice, data and digital, and by growing Learning for Life scholarship recipients to 100,000 and our program reach to 250,000 children and young people.
Central to this strategy is strengthening the impact of our work with students and families. ​
This will be supported by:
Improved student outcomes, including for school attendance and advancement, and new measures of educational achievement;​
50% participation of Learning for Life students on our short-course programs in order to improve their educational outcomes; ​
All Learning for Life students to be digitally included, enabling them to fully participate in their education;
​Growth in our sustainable funding base to deliver on our ambition; and​
Ensuring that our work is informed by the voices of children, young people, parents and carers, school and community partners.