Celebrate Canteen Week is an annual event run by ASCA to promote the importance of school canteens to their respective communities and to thank the staff and volunteers involved with running the canteen. 
So many Canteens did it hard in recent years due to school closures and disruptions brought about by COVID-19, so we couldn't think of a better time to join together and say THANK YOU. 
We invite your school community to celebrate your canteen or tuckshops during Celebrate Canteen Week each year.
How to Celebrate Canteen Week
Use your biggest sellers and favourite dishes to get the school community involved with dishes that are well-loved! 
Talk to your School Principal about awarding some Certificates of Appreciation to your staff and volunteers during school assembly that week and popping a feature in your school Newsletter
If you have a 'Red' day that you are allowed to use, save it for Celebrate Canteen Week and have a pizza, or pancake day
Colour theme your days with a different colour milkshake each day using different fruits - strawberry, banana, blueberries - you can then finish the week with a colour fun run!
Jump on our Facebook page and share what you're doing - you might inspire other Canteen Managers!
Use the FREE resources below to get the whole school involved!
There are lots more tips in the below Top Tips Cheat Sheet!
Resources to help you Celebrate Canteen Week!
Posters you can print out or even include in your school Newsletter or e-News
Certificates of appreciation - print out and award to Canteen staff and volunteers at assembly - let them know you appreciate their efforts!
Word search and colouring games you can print & hand out to classes (Canteen Prizes for the winners!)
Recipe Card ideas for fun and healthy meals
CCW Hints and Tips 'cheat sheet'
Primary Word Search Game
Click here to download the Primary Word Search Game!
Offer some prizes for the first 5 students to complete this correctly! 
Colouring-in Competition
Click here for Primary coloring-in competition sheet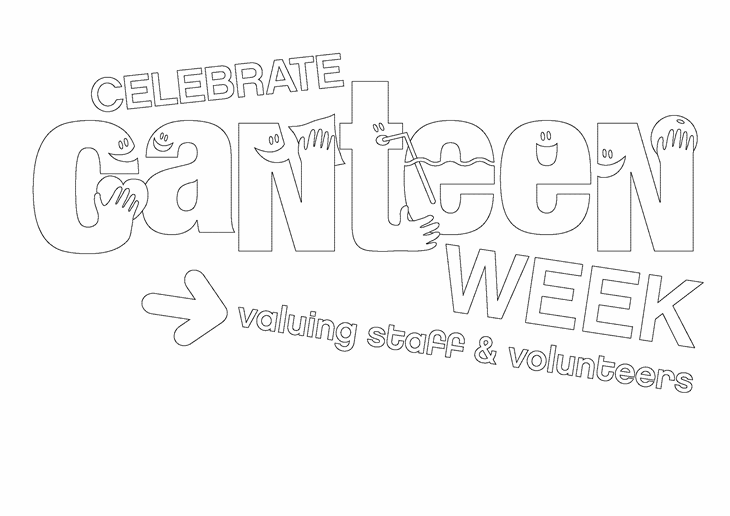 Top Tips Cheat Sheet
Click here for your CCW tips 'cheat sheet'